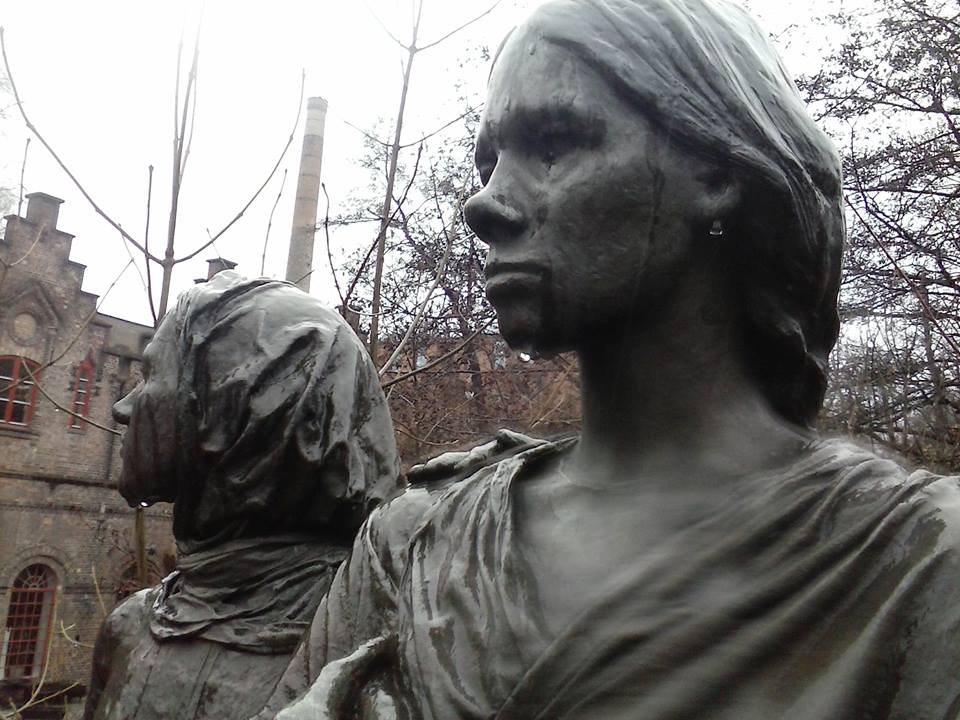 The above is the title of my presentation at the Oslo Center for Advanced Studies' conference "Labour and transnational action in times of crisis: from case studies to theory."
Here is the program of the conference, which took place from 26 to 28 of February, 2014.
And here is my presentation's "prezi":
http://prezi.com/iyxzdfjmc9qn/workers-trans-national-networks-in-austerity-times/
The photo that accompanies this post was taken in Oslo. It portrays the 'Match Factory Girls' – the statue is situated next to a bridge that crosses a waterfall and guides the curious passerby to the city's Workers' Museum.
In the aftermath of the conference, I was invited by the anarchist group MotMakt to deliver a brief presentation on the Greek movement, followed by a Q&A session.  That was a truly great event. It took place in Oslo's best bar, TaxiTakeAway.
Here's the prezi for the MotMakt presentation:
http://prezi.com/lya2liopyvwy/crisis-and-resistance-in-southern-europe/
And here's the event poster: