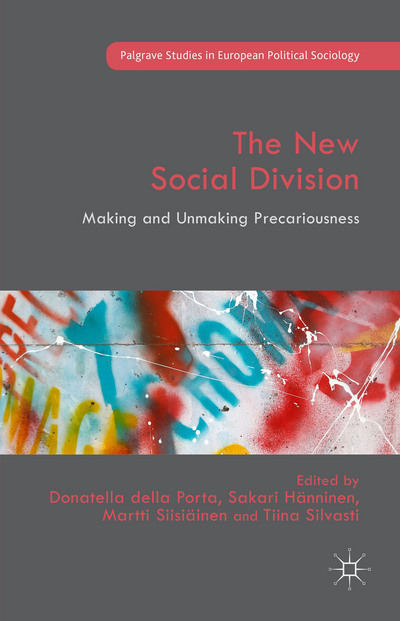 A collective tome on precarious labor has just been published:
The New Social Division: Making and Unmaking Precariousness.
The book has been edited by Donatella della Porta, Sakari Hänninen, Martti Siisiäinen and Tiina Silvasti.
It includes a chapter I wrote, entitled Varieties of precarious workers' unionism: Greece and Italy compared.
Here's the book's abstract – the full text of my contribution will be soon available on my Academia.edu webpage:
This volume addresses issues of precariousness in a broad perspective, examining socio-economic transformations as well as the identity formation and political organizing of precarious people. Bridging empirical research with social theory, this interdisciplinary collection illustrates how structural constraints and agency combine in the struggles over precariousness. The book approaches precarization as a globally orchestrated process which has deep impacts on human socio-economic conditions, living experiences and civic action. The category of the precariat is not taken as given but is comparatively problematized as an effect of processes of precarization which proceed in distinct patterns in different contexts.
This contextual knowledge is important in order to understand the life experiences of people in precarious situations. The analysis of particular precarious situations, events and processes helps to capture the precariat's motives and aptitude for action. In the final section of the book, civic action by people in precarious positions is presented as a definite and novel political outcome of the precarization process. Linking these different analytic levels, The New Social Division offers both a detailed and a wide-ranging interpretation of precarization as a multifarious but unique process, which is too often either reduced to the static class notion of precariat or totally dismissed as a chimera.