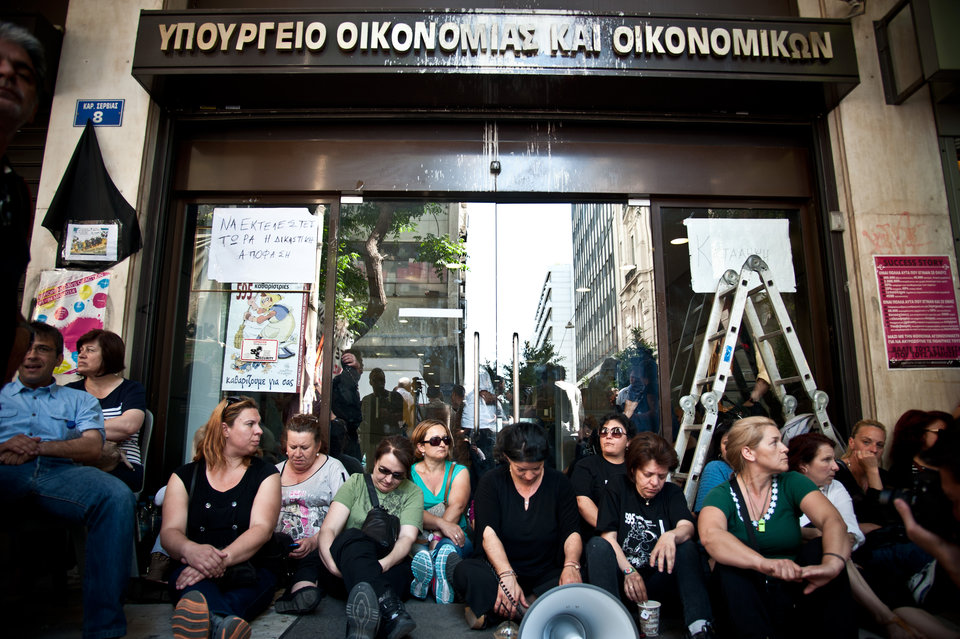 The latest  issue of Relations Industrielles/Industrial Relations includes an article I co-authored with Lefteris Kretsos, on the challenges the contemporary Greek labor movement is facing.
Here's the article's summary:
Lost in the Ocean of Deregulation? The Greek Labour Movement in a Time of Crisis.
The 2008 financial crisis had a tremendous impact on the Greek economy and society. Since 2010, widespread popular mobilizations have emerged against the austerity measures that were part of the bail-out package proposed to the Greek governments by the Troika of creditors (EU-ECB-IMF). Yet the institutional trade unions have failed to impede the reduction of wage earners' income, which, by 2013, had dropped by 50% compared to 2008 levels. These unions have also been largely unable to confirm their leading role in mobilizing the working population. This article examines the reasons for the failure of the institutional trade unions to adequately address the austerity challenge. We consider that the explanation of their shortcomings lies in the generic challenges and problems contemporary trade unions are facing, as documented in the relevant international literature, as well as the specific particularities and traits of the Greek socio-political context. We also investigate the alternatives proposed by militant, grassroots labour organizations, such as neighbourhood-based workers' clubs, industry sector or company-based unions populated by precarious workers, and occupied, self-managed companies. After identifying the strong points of the latter's contributions, as well as the problems and challenges they are facing, we conclude that a diversified and innovative approach is required on the part of the labour movement in order to simultaneously address and exploit all sources of workers' power. The article concludes that a process of strategic rapprochement between mainstream and radical unions in Greece is necessary.
The full text will soon be made available through my academia.edu page.