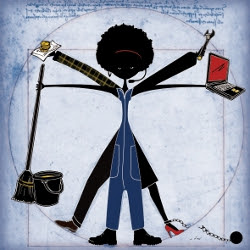 This is the title of an article we co-authored with Alice Mattoni.
It just got published in the French journal Quaderni, issue 84 (Spring 2014).
You may find the full text HERE.
And here's its abstract:
The article discusses the mobilizations and resistance against precarity in Italy and Greece, before and after the economic crisis, showing how protest involving precarious workers – as well as precarity as a contentious issue – changed over time in the two countries. Through our analysis we illustrate two key points: First, we suggest that the most recent actions brought forward by precarious workers, both in Greece and Italy, call for a re-negotiation of what is, according to them, the workspace – and how the latter relates to their political and syndicalist activity, as well as the non-working environment. Second, we argue that the repertoire of contention is today broader than the one of the past cycle of mobilizations. During the latter, protest held the most prominent role, whilst today the repertoire includes a set of less contentious actions, such as the provision of services to precarious workers, as well as a revamp on mutualism as a form of resistance to the economic crisis. In examining the above, our article offers a contribution to the debate on trade unionism in contemporary European societies: the question that precarious workers' mobilization and resistance pose is, indeed, nothing less than what the content of unionism and the unionization procedures is today, in a divided and austerity-ridden Europe.