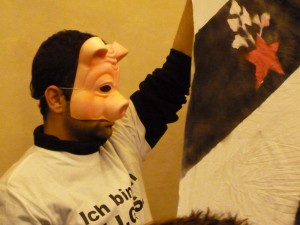 The students, workers and researchers at the EUI had a great opportunity to confront the German Finance Minister Wolfgang Schauble, during his visit at our institute.
We formed a small "welcoming committee" upon his arrival, then put on our pig masks and brought forward a couple of questions on Greece, the Eurozone and the crisis.
As expected, his answers were both irrelevant and boring.
Videos: