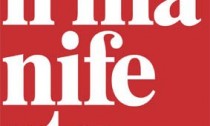 The piece that follows, commenting on the 2014 euro-election results, is an extended version of an article published in the "Il Manifesto" newspaper (30/05/2014) and the website of Sbilanciamoci (LINK).
Le elezioni europarlamentari in Grecia: un messagio di paura e di speranza
Markos Vogiatzoglou – Ricercatore, European University Institute
È innegabile che ogni persona di sinistra si sia rallegrata per la vittoria di Syriza—con un margine di più del 4%—alle elezioni europarlamentari greche di domenica scorsa. Tuttavia, al di là di quest'ovvia constatazione, ad un'osservazione più attenta il risultato di domenica mostra l'emergere di tendenze sociopolitiche meno evidenti.
In primo luogo, è necessario sottolineare l'aumento significativo dell'affluenza elettorale: si son...
Read More