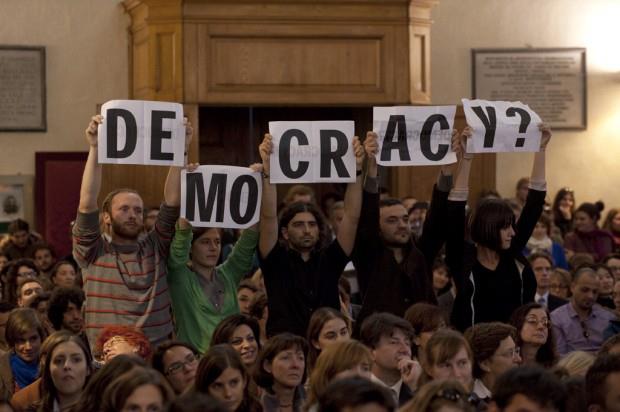 European Council's President Van Rompuy visit to the EUI was a joy to behold.
The guy came to the Institute supposedly to give a lecture on Europe's perspectives. Nevertheless, in his half-an-hour speech the only interesting thing he said was that 'Italy needs reforms, not elections' (!). When Collettivo Prezzemolo raised their DEMOCRACY? banner and asked to make an intervention, Van Rompuy ran away (from the back door!) and the organizers invited the participants to a cocktail party.
Here's the video from the protest.
So numerous were the negative comments made by the EUI community members, with regard to Van Rompuy's back-door runaway, that the administration unofficially changed its policy on inviting guest speakers: from now on, every speaker will have to participate in a debate if requested. Otherwise, he/she 's not invited!